Kaden is 34 months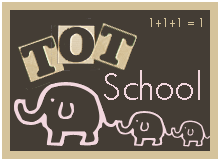 This was a fun week! Kaden and Meghan were both in a valentine swap on my scrapbooking board. They were simple little things for them to do. Kaden added stickers to his. He loves stickers.

He was really funny with them. He had to put the like stickers together. He called them friends and they had to be next to each other.
He practiced some cutting.
He sorted foam hearts by color...
He used smaller hearts to trace an M...
He wanted to try writing some m's...
I got out this tracing book for him. It is a wipe off book. He did really well on the straight lines. I was surprised. Of course then he scribbled. lol
Isn't he cute!?! (Ignore the PB on his face. haha)
He is still loving Meghan's Lego's. I think he is going to need his own soon.
I thought it was sweet he was playing with Meghan's baby doll.
Another day we went to see my brother and sister in law and their kids. Kaden of course ends up in the dogs pen. It was funny and he was saying cheese to me once he saw me taking pictures.
The only other big thing this week is he is working on potty training. We kept talking to him about it and he wlould say no or "tomorrow" he'll do it. So I just decided we have to go for it. I think he is actually doing very well.
If you want to see what others were up to this week check out
1+1+1=1